Tungsten Carbide Seals Ring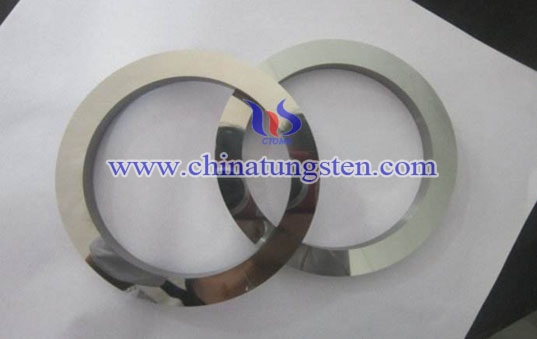 Tungsten carbide seals ring is of a refractory metal carbides (WC, TiC) micron powder is the main component and a cobalt (Co) or nickel (Ni), molybdenum (Mo) as binder, or hydrogen gas in a vacuum oven reduction furnace sintering powder metallurgy products. Besides carbon atom, a nitrogen atom, a boron atom can enter the gap in the metal lattice, is formed between the charge and a solid solution. Sealing ring has been widely used in petroleum, chemical, textile, pharmaceutical, construction, metallurgy, food, printing, paper, nuclear power, hydropower projects, city gas, aerospace, marine and other civilian and defense industry pumps, vessels, compressors, centrifugal machines, blenders mechanical seals and anti-friction bearings.
Tungsten carbide seal ring can also be used to make drilling tools, mining tools, drilling tools, measuring gauges, wear parts, metal grinding, cylinder liners, precision bearings, nozzles. Tungsten carbide mechanical seal friction feed amount is more hardfacing material, using a wide range, good wear resistance, high flexural strength, high thermal conductivity, low coefficient of expansion, is the highest of all hard surface materials heat shock factor material.